Get Your LA Contractors License: A Step-by-Step Guide
Ready to catapult your construction career? Use our guide and become a licensed contractor in Louisiana quickly. We've laid out all the steps necessary for you to build an efficient contracting business without any delays. Let's get started now on achieving success!
Key Takeaways
Understand Louisiana Contractor Licenses and the varying qualifications for each.
Register your construction business in Louisiana, obtain tax identification numbers, and prepare for licensing exams.
Maintain insurance coverage to protect yourself and clients. Maintain & renew license to stay compliant with state regulations.
Understanding Louisiana Contractor Licenses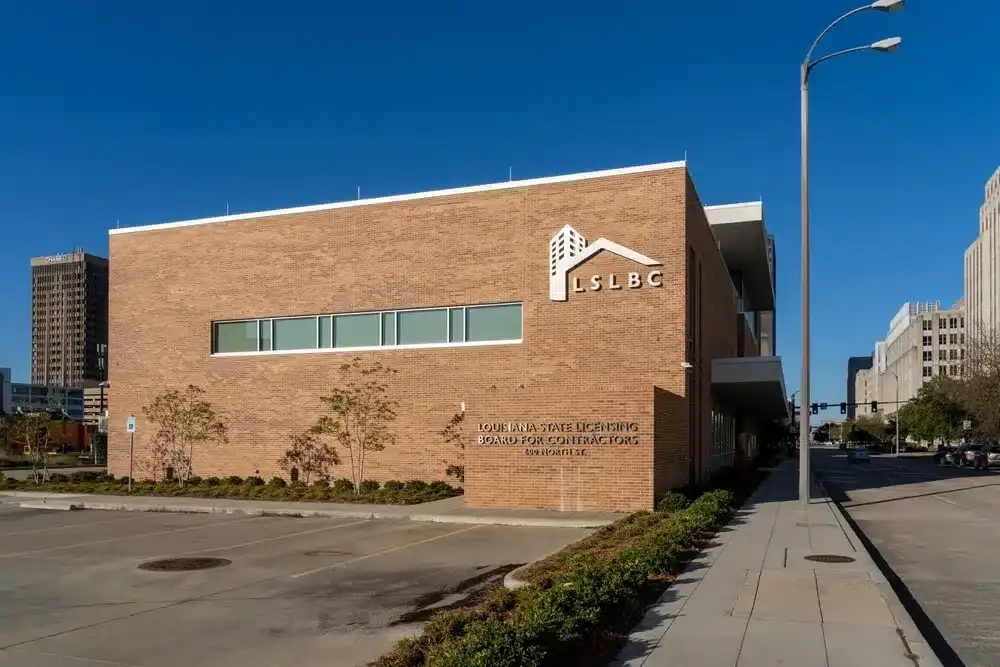 The Louisiana State Licensing Board for Contractors (LSLBC) is responsible for overseeing the licensing regulations that must be followed by all contractors in Louisiana prior to undertaking construction work. This regulatory board ensures that those offering contracting services possess necessary qualifications and abide by state laws.
There are four types of contractor licenses available: Commercial, Residential, Home Improvement Registration, and Mold Remediation. Each having different requirements based on the value or nature of a given project. For instance, commercial licensure involves any projects over $50K while residential covers projects worth over $75k excluding swimming pool installation which falls under home improvement registration requiring more than 7500$. Similarly, mold remediation requires contracts valued at no less than 75 hundred dollars before it can become viable.
To commence a prosperous contracting business one needs to understand these distinctions between license categories as well as their respective criteria – both important components when looking into getting licensed properly according to specific jurisdiction set out through the LSLB/C governing body in this case specifically focused upon enforcing such regulating parameters onto local louisiana's companies wishing to enter the industry market accordingly!
Commercial License
To obtain a commercial license for any Louisiana-based project with a total contract value of more than $50,000 (involving both labor and materials), the applicant must submit an application along with a financial statement demonstrating net worth of at least 10K. They need to pass Business & Law exams as well as get board approval. Hazardous projects like lead/paint removal, asbestos mitigation or mold remediation require Qualifications. To general commercial license requirements, thus guaranteeing protection both you and your clients while securing success of the business itself.
Residential License
For businesses operating in Louisiana, a residential license is required to legally participate in new home construction and renovations. To gain this certification one must fill out the necessary application form, show proof of their net worth being $10,000 or above, and provide evidence that they are insured with liability insurance. Passing examinations covering Business law and trade topics will need to be successfully completed prior to Board approval for the license.
Subcontractors who perform specialized tasks on residential projects require separate licensing if the contract exceeds $75 000. Should it not exceed such value, then said requirement is waived off. Having obtained all relevant licenses your business can confidently venture into any related field within Louisiana, knowing you abide by its regulations firmly set up through obtaining valid accreditation's established upon board endorsement.
Home Improvement Registration
In Louisiana, when undertaking residential projects with a value between $7,500 and $75,000, it is compulsory to obtain a home improvement registration even if the contractor does not possess a commercial license. This allows them to carry out all kinds of renovations apart from swimming pool installation while also guaranteeing that state regulations are met. Obtaining this permit will set up their business as reliable in the market and provide chances for Progress.
For contractors who wish to build their contracting company successfully, there is no alternative but to acquire such licenses which ensure adherence to specified standards in relation to due work undertaken on domestic properties within these price ranges.
Mold Remediation License
Obtaining a mold remediation license is an important step for businesses in the construction industry operating in Louisiana. To acquire this type of license, applicants must submit an application with proof of their net worth exceeding $10,000 as well as obtaining certified Mold Remediation credentials and providing sufficient liability insurance coverage. The approval from the board also needs to be acquired before any applicant can receive their licensure.
Mold mitigation requires special knowledge and skills, which involve potential health risks that should not be taken lightly. By achieving such licensing status it shows dedication to upholding high standards within the field while protecting both clients and employees' safety at all times too!
Registering Your Construction Business in Louisiana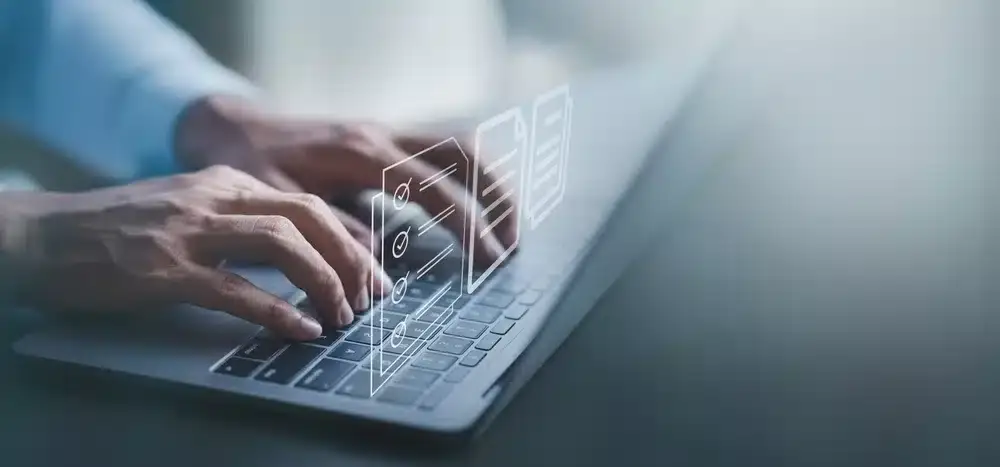 When preparing to obtain a Louisiana contractor license, it's important for contractors to register their construction business with the state. This process involves selecting an appropriate legal entity and filing with the Secretary of State along with obtaining requisite tax identification numbers. Doing this properly showcases your commitment to following regulations, which can strengthen both your reputation as well as offer prospects for long-term success in contracting work within the region.
Choosing a Business Structure
It is essential to choose the appropriate business structure for your construction firm in Louisiana, as it has an effect on day-to-day operations and taxes. Potential structures include sole proprietorship, partnership, corporation or limited liability company (LLC). Weighing up all of these options should be done carefully considering potential risks but also maximizing profits by setting a strong base for the enterprise. Advice from local experts like legal professionals or those at US Small Business Association can help ensure that you are making the correct decision.
Registering with the Secretary of State
When you have chosen the form of business structure that best suits your needs, it is essential to register with Louisiana Secretary of State. The process will involve submitting paperwork such as articles of organization through their website sos.la.gov. This procedure not only ensures compliance with state laws, but also legally sets up and secures your construction business effectively too. To ensure everything goes smoothly, it's wise to check out the forms needed for registration on the Louisana Secretary of State's official site in advance so you know what documents are required before filing anything away officially.
Obtaining Tax Identification Numbers
Registering your construction business requires more than simply signing up. You will need to acquire a Federal Employer Identification Number (FEIN) and State Tax ID Number from the IRS or by post in order to meet federal and state tax regulations, thereby averting any potential legal issues down the line. Income tax withholding, sales & use taxes, as well as unemployment insurance are all components that must be taken into account when obtaining these identification numbers. Applying online is possible for both FEINs and State IDs, but postal requests can also be used if preferred.
Preparing for the Licensing Exams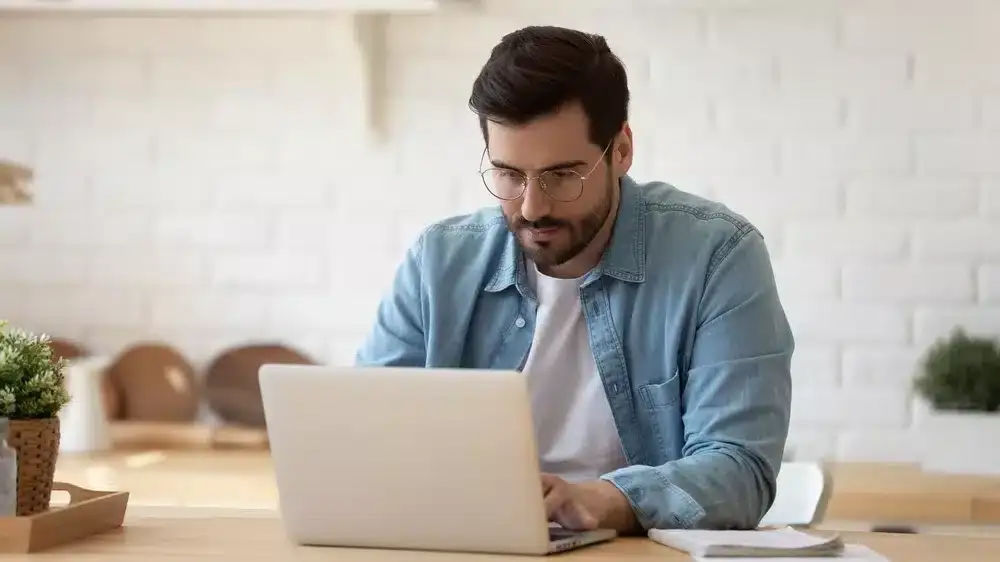 In order to secure a contractor license in Louisiana, you'll need to pass certain licensing exams. These tests – consisting of the Business and Law exam alongside trade-specific ones – are meant to guarantee that you have the proficiency required for managing an effective contracting business within the state. Time and effort should be invested into effectively studying this material if one desires a satisfactory score on these assessments.
Business and Law Exam
For Louisiana contractors, passing the Business and Law exam is an essential requirement. This online open-book version can be taken from anywhere comfortable with 50 questions given in 120 minutes to attain a minimum grade of 70%. It covers topics like licensing, bidding & estimating, contract management, job safety as well as tax basics among other related concepts.
In order to do your best on this law examination, you should extensively study all the materials provided and practice answering sample tests beforehand so that you are ready for success. Remember that being knowledgeable about business practices and laws will ensure successful achievement of obtaining contractor licensure!
Trade Exams
To become a licensed Louisiana contractor, you must take and pass the Business and Law exam as well as trade-specific exams that vary in difficulty based on your chosen trade. There are 115 questions with 5-1/2 hours for each multiple choice test to be taken at one of the designated testing centers located on the LSLBC website. To ensure successful completion, it is important to prepare by studying relevant material beforehand, including taking practice tests prior to your official examination date. Meeting all licensing requirements through passing both these examinations guarantees expertise proficiency in this field of business and law.
Completing the License Application Process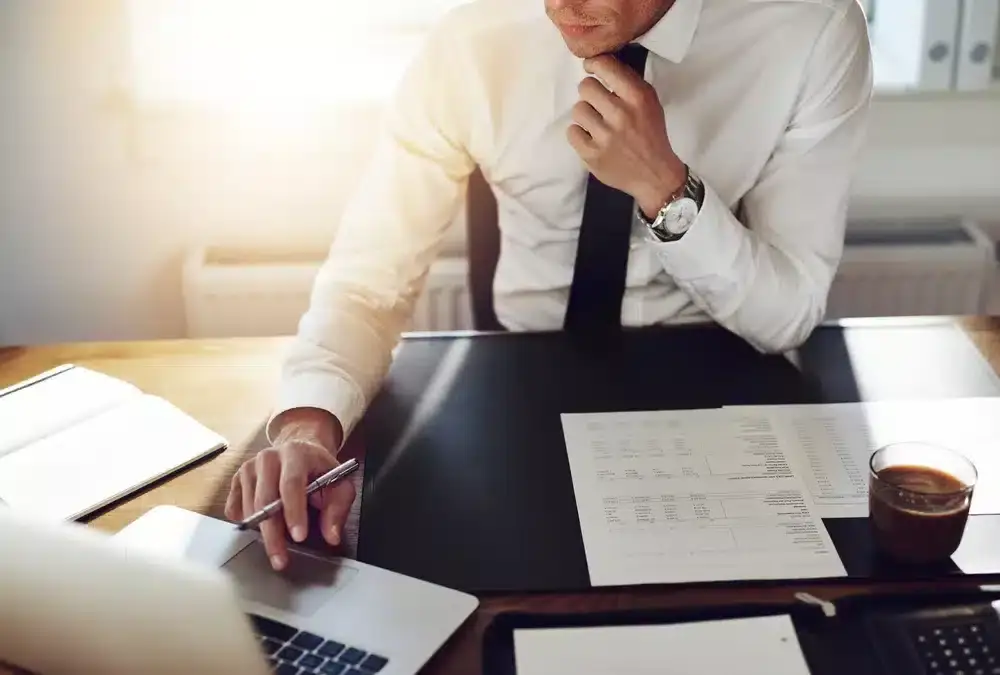 Once you have completed the necessary exams, it is time to move forward with applying for a Louisiana contractor license. This necessitates collecting the right paperwork such as an application form and proof of having at least $10,000 in net worth via financial statement that needs to be presented before the State Licensing Board for Contractors.
Having all your documents filled out correctly will help ensure receiving approval quickly from Louisiana's state licensing board when obtaining this type of permit.
Gathering Required Documents
When applying for a Louisiana contractor license, several documents are needed including an application form and financial statement verifying that the net worth of the applicant is at least $10,000. Depending on your situation, you may also have to submit Articles of Incorporation or Organization as well as an Affidavit Claiming Exemption from Licensure if applicable. To ensure all requirements are met, it's important to review them carefully before submitting your license application in order for processing not to be delayed due to missing information. Taking time now will bring you closer to obtaining that long sought after licensed contracting status!
Submitting the Application
The Louisiana State Licensing Board for Contractors located at 2525 Quail Drive, Baton Rouge, LA 70808 is where you must submit your fully completed contractor license application. The processing timeline can range between 4-8 weeks, so it's important to get the documents together ahead of time and send in the paperwork prior to any construction projects on the horizon. Having a complete and accurate licensing application will benefit anyone looking into obtaining their Louisiana contractor license as well as setting up a successful construction business long term.
Insurance Requirements for Louisiana Contractors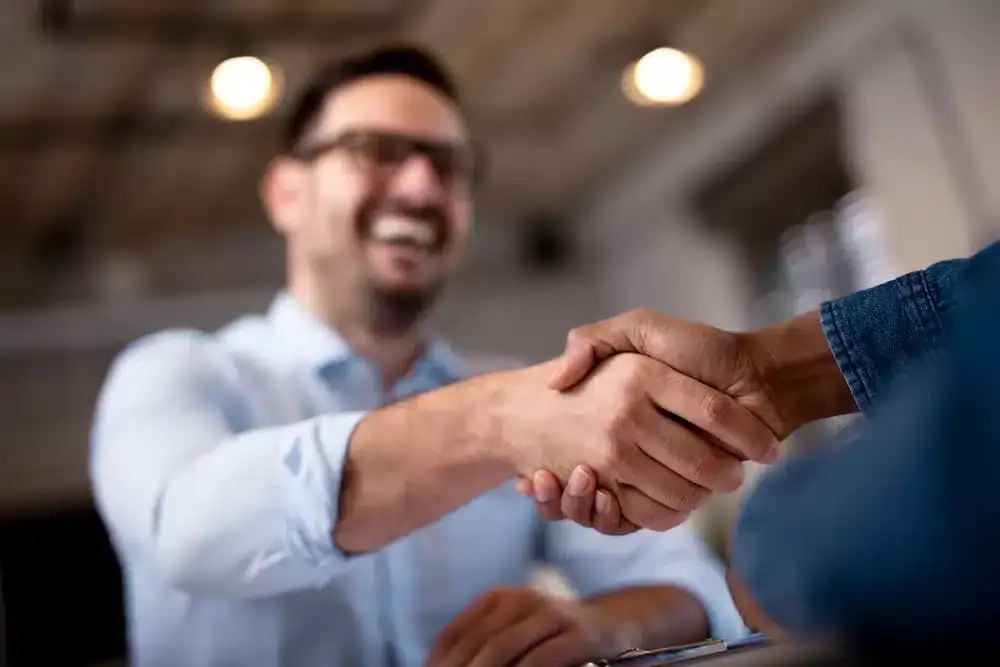 For contractors in Louisiana, having the right type of insurance coverage is essential. General liability with a minimum protection amount of $100,000 and workers' compensation (if applicable) are required to operate legally as well as professionally demonstrate responsibility for your business and clients. Working closely with an experienced insurance broker can be beneficial to help you obtain all necessary certificates needed by law while giving assurance that neither yourself nor customers will suffer any losses from potential legal issues arising out of the contracting enterprise. Having adequate general liability plus worker's comp policy offers security & trustworthiness towards both parties involved, it certainly pays off!
General Liability Insurance
It is imperative for Louisiana contractors to be adequately insured with general liability insurance. This form of coverage provides protection from legal claims relating to bodily harm or property destruction that may arise as part of normal operations. The minimum requirements set by the state are $500,000 per occurrence and an aggregate limit of $1,000,000.
General Contractors needing home improvement services must carry adequate insurance plans in order maintain compliance with the law while ensuring their business has proper safety measures covered for potential liabilities. To accurately determine what level your company requires, consult a knowledgeable insurance agent who specializes in this area so you can acquire suitable policies tailored specifically to your contracting business needs.
Workers' Compensation Insurance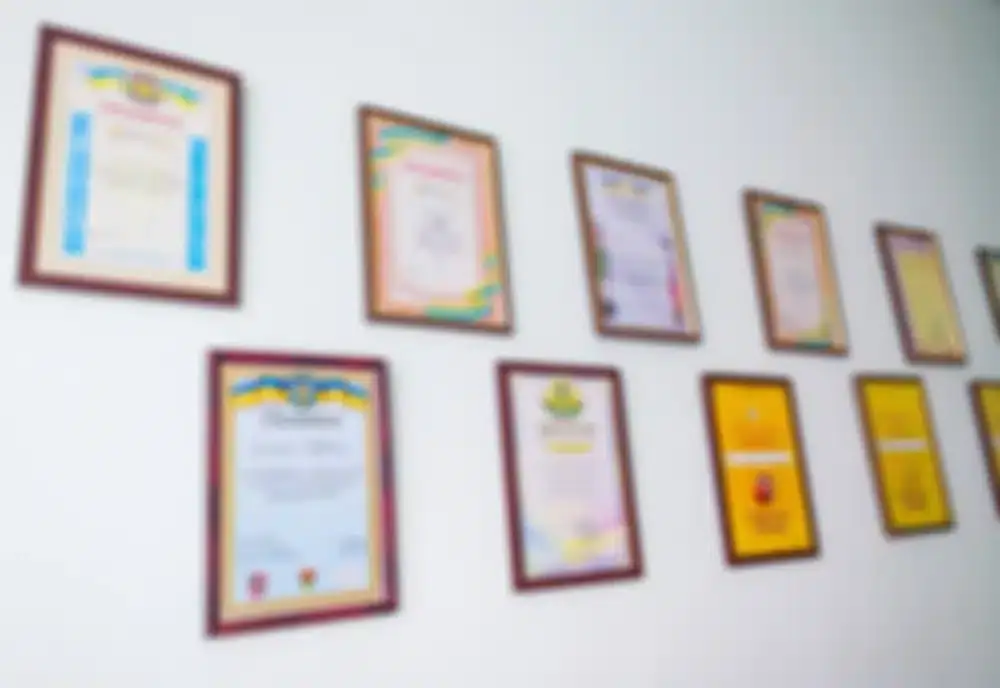 Contracting businesses in Louisiana are legally required to obtain workers' compensation insurance for their employees. This coverage safeguards both employers and staff members by providing medical benefits, wage replacement, or other expenses related to a work-related injury or illness. Ensuring your business has this essential protection not only meets legal obligations, but also reflects an employer's commitment to maintaining safe working conditions. Workers' compensation will protect the welfare of your team as well as defend against any potential litigation issues that may arise from such incidents.
Maintaining and Renewing Your LA Contractor License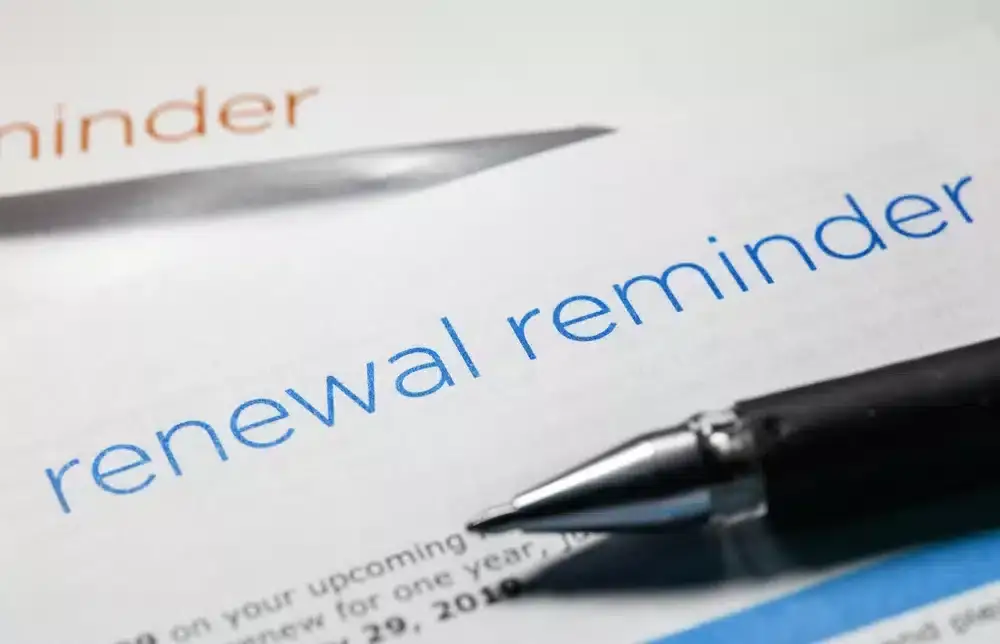 Having a valid Louisiana contractor license is essential to the success of any contracting business. It should be noted that licenses must be kept up-to-date and renewed on an annual basis, with renewal fees being dependent upon each particular type of license. Renewal before the due date (at least 30 days) is highly recommended in order to avoid lapses which can bring about fines or even having to reapply after more than 12 months post expiration have elapsed. Ensuring ahead of time that your records are correct will guarantee compliance with state regulations as well as preserve long term growth for your venture.
Reciprocity for Out-of-State Contractors
Out-of-state contractors looking to start a contracting business in Louisiana may be able to take advantage of reciprocity agreements between the state and others. This means they don't have to go through trade exams or wait for 60 days before starting work – provided they've completed both a business and law course as well as obtained their official contractor license. While this gives them certain advantages, it still requires out-of-state construction professionals applying for licensing before taking on any jobs in order to build up successful businesses within Louisana's borders. By adhering to these legal stipulations, those hoping to expand their enterprise can reap the rewards from new opportunities across multiple states including Louisiana!
Summary
Having a Louisiana contractor license is an essential part of running a successful construction business in the state. To get one, you need to know the different types available and register your business with relevant authorities. Passing all necessary exams must be done before commencing work as well as ensuring that insurance coverage measures are taken care of. By dedicating yourself to this endeavor and taking advantage of what it has to offer, your contracting business can benefit from providing services vital for developing communities across Louisiana.
Frequently Asked Questions
How do I get a contractor's license in Louisiana?
In order to gain a contractor's license in Louisiana, the Commercial Application must be filled out and proof of net worth amounting to $10,000 or more should be provided. After passing any exams required by the Board and being approved accordingly, you will obtain your license.
Do you need a license to be a contractor in Louisiana?
In Louisiana, if the residential project cost is above $75,000 and for commercial projects it exceeds $50,000 then a contractor must have a license. Any subcontractors or specialty trades involved in such work that has more than $75k value also need to be legally licensed.
What is the difference between B and B2 contractors license?
A B contractor is allowed to construct new structures, expand their electrical and plumbing systems, and fit HVAC units. While a B2 professional can only alter preexisting builds such as partitions or walls without changing the existing arrangements.
What is a home improvement registration in Louisiana?
To execute home improvement projects on existing residential structures with a value between $7,500 and $75,000 in Louisiana requires registration at the state licensing board for contractors (LSLBC). This stipulation is excepting work involving swimming pools. Registering through LSLBC will allow access to proper credentials that have been established by the Louisiana State Licensing Board.
How often do I need to renew my Louisiana contractor license?
You need to renew your Louisiana contractor license every year.
What are the Surety Bonds needed for Licensed Louisiana LA Contractors?