Get A Surety Bond Quote with Instant Approval and PDF Download.
A Quick and Easy Way to buy a Surety Bond:
In business deals, having a safety net and a written agreement is crucial. This bonded safety net ensures that everyone follows the rules and fulfills their duties. A surety bond protects and is a legally binding agreement covering the financial obligations between the bonded principal, the Obligee, and the surety company.
If you need to be bonded, you can now easily purchase them online in just a few steps. With immediate approval, contract, indemnity agreement, payment, and download, you can quickly get the bonded coverage, protection against financial loss and premium service you need.
Obtain your Bond Surety in Minutes
We are Dedicated to Excellence!
Suppose you are searching for a trustworthy surety insurance company. In that case, your search ends with Surety Bonds Co. We specialize in surety bonding in Florida, Georgia, Louisiana, Mississippi, South Carolina, and Tennessee as a surety bond company near me. We simplify the process of buying bonds with instant online free quote quotes, so no more long underwriting decisions.
Surety bond insurance for commercial surety bonds, contract surety bonds, notary bond, motor vehicle bond, injunction bond, Contractor License Bond, Construction Bonds, Construction projects, construction contract surety bond, insurance brokers surety bond, erisa bond quote, probate bonds, small business bonds, Bid Bonds, or Maintenance Bond, or payment bonds.
So, no matter the state, we a surety bonds companies near me offering surety bonds in Florida, Georgia Surety Bond, South Carolina Surety Bonds companies, Surety Bond Tennessee, Surety Bond Mississippi, and Bonds in Louisiana, we will get you bonded.
Types of Surety Bonding Offered:
A

lcoholic Beverage Bond

 


Appeal Bonds

Executor Bond

 

Fidelity Bonds

Fiduciary Bond

 


Miscellaneous Bond

Mortgage brokers Bond

 


Public Official Bonds

  

Title Bond
What are Surety Bonds? A Surety agreement is a three party agreement that is a legally binding contract between the bonded principal, Obligee, and typically an insurance company (the surety company). Government regulations and agencies often require organizations to issue licenses or permits.  Suret Bonds protect and ensures ethical business practices, public safety, complete projects, guarantee payment or to guarantee performance and comply with regulations.
What is a Bonded Person or Business?
What is Surety Bonding? A bonded business has purchased a surety. Surety Bonding is a contract between three parties: the principal (the business), the obligee (the party who requires the bond (usually government entities)), and the surety company (the insurance company that backs the bond). The surety bond provides guarantees the principal will fulfill its obligations to the obligee.
For example, a contractor may be required to be bonded to bid on federal government contracts. This surety bond type guarantees that the contractor will complete the construction project on time and within budget. If the project owner contractor fails to fulfill its obligations, the surety bonding company will pay the obligee's contract value losses.
In the context of a person, a bonded person is someone with whom a surety company has bonded. This means the surety company has agreed to pay a certain amount if the person defaults on their financial obligations.
For example, a bonded person may be required to post a bond to get a job or to obtain a loan.
Purchasing the surety depends on the surety type of bond required and the jurisdiction that requires it. However, some general requirements may apply to all bonds:
Good credit history of the applicant with financial responsibility (usually the business owner)
A willingness to comply with the bonded terms and conditions of the bonding in case of financial loss
A license or permit from the state or local government (if applicable)
A certain level of experience in the industry
The surety underwriters assess applicants' qualifications and financial information. This helps them determine if the applicant qualifies for payment under the bond contract during the underwriting process.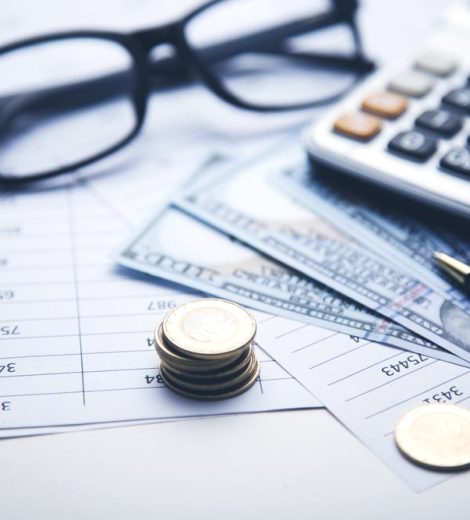 Fast and Affordable Surety Bond Services
Free Surety Bond Quotes Online
We provide clients with many benefits when they get quotes for license and permit bonds and contracts.
Instant Free Quotes: We provide instant quotes for all bonds  allowing customers to obtain a bond amount quote instantly.

Competitive Rates: Offers competitive rates and various coverage options.

Custom Solutions: Our team understands that each customer's needs differ and offers customized bonded solutions accordingly.

Experienced Team:  With years of experience in the industry, our team of licensed insurance underwriters is knowledgeable. They can provide guidance and support throughout the bond issuance and licensing requirements process.

Note: Poor credit could result in increased premiums.
New Surety Insurance or Surety Renewals
A surety or contract bond is a financial guarantee to protect a third party's interests. Government agencies, businesses, and organizations often require contract bonds and guarantee bonds as a guarantee for conducting business.
The cost of a bond varies depending on its type, amount, bond requirements and the risk factors associated with the issuer. 
Below is a table outlining the different types of performance bonds used. It describes other types of performance bonds and examples of their use.
| Type of Bond | Description | Example |
| --- | --- | --- |
| Bid Bonds | Government agencies and organizations require a bid bond to guarantee that the contractor will fulfill the project. If they fail, the surety company will compensate the requesting party for any losses. | A contractor posts a bond of $100,000 to bid on a government construction project. |
| Performance | Contractors often need to provide a performance bond to ensure they complete the project as agreed. If they fail to do so, a surety company will compensate the requesting party for any losses. | A contractor must post a performance bond of $500,000 to build a new school for a school district. |
| Payment | Payment bonds ensure that contractors pay their suppliers and subcontractors. The surety company will cover payments if the contractor defaults. | A contractor must post a payment bond of $250,000 to build a new hospital for a hospital district. |
| Fidelity | Fidelity bonds protect businesses from employee theft or fraud by compensating for losses incurred. If an employee steals from a business, the surety company pays for the losses. | A business purchases a $100,000 fidelity bond for its employees who handle cash.  |
| Court | Court bonds ensure that parties show up in court. If not, surety companies compensate for losses. | A defendant in a civil lawsuit posts a bond of $50,000 to ensure that they will appear for the trial. |

Furthermore, people use several miscellaneous bonds for various purposes. Some examples of common types of miscellaneous bonds include:
Bail bonds are court bonds issued by bail bondsmen to obtain bail in lieu of a cash bond for release from jail for an individual.
Certain government activities require a license and permit bond. They are a requirement to obtain a license to operate a business or engage in a specific activity.
Surety Bond Costs and Factors Affecting Prices
Various factors determine the contract price of the cost of bonds.
Below is a table highlighting the most significant factors affecting bond prices:
| Factors | Definition | Impact on Price |
| --- | --- | --- |
| Credit | A measure of creditworthiness | High |
| Industry | The level of risk associated with a particular industry | High |
| Amount | The total amount of the bond | Moderate |
| Type | The type of contract being bonded | Moderate |
| Duration | The length of time the bond will be in effect | Low |
| Location | The state in which the bond will be issued | Low |
It is essential to note that some factors may carry more weight in contractor insured bonds than others.
A contractor with a low credit score will pay a higher suret bond premium than one with a high credit score. Industries with higher risk will also have higher bond costs. Unique business details can also impact bond prices. A company with legal problems will pay more for a bond than a company with no legal issues.
Save Time and Money When you Buy Surety Bond Online
Instant-issue commercial surety bonds have special advantages.  With an instant-issue commercial surety bond, customers can immediately download and print their signed and sealed bond. In most states, this eliminates the requirement for additional contracts and paperwork from the surety bond producer, and the surety bond protects immediately.
As a result, these sureties provide a more convenient risk transfer mechanism than traditional bonding methods. This makes it more convenient than traditional bonding methods.
The surety allow you to get a surety bond online in Florida, Georgia, Louisiana, Mississippi, and South Carolina. Customers can gain approval to bond instantly without needing to search for bond forms or perform a credit check. The application and payment process is user-friendly and guarantees an accurate bond.
A Surety Bond Company You Can Trust!
Trust Palmetto Surety Corp. for dependable bonding services; our experienced team has offered excellent service and support for over 20 years. 
Extensive Bond Form Library
Download and Print in 5 Minutes
Surety bonds are legally binding agreements among three parties: the principal, the obligee, and the surety.
Project owners commonly use a Surety in the construction industry to provide financial protection.
Different types of surety bonds are available, including bid, performance, construction, license, permit, court, fidelity, probate, contract, and miscellaneous bonds.
Government agencies and businesses often require bonds to minimize financial risk and ensure consumer protection.
The obligee may require the surety to pay if the principal fails to fulfill their duties. Afterward, the surety can request the principal to reimburse them.
At SuretyBonds.co, you can purchase a surety bond online quickly, affordably, and conveniently. You'll receive instant approval and be able to download your surety bonds right away.