Get a Contractor Bond or Residential Builder Bond in South Carolina
Are you embarking on a construction project in South Carolina?  Understanding all the contractor bond requirements, including those for obtaining the state's Contractor License Bond or Residential Builder Bond, is imperative.
These bonds guarantee consumers' protection from liability from any damages resulting from contractors' failure to abide by their contract and do satisfactory work and confirm that they are regulated according to set regulations.
In this guide, we will look into getting an SC Contractor/Residential Builder Bond: types of bonds required, factors influencing cost, regional-specific rules, licensing authorities responsible for regulating them & how exactly one can apply for these bonds. Let's get started!
Short Summary
Understand the different types of contractor license bonds in South Carolina, their associated costs and factors, and city-specific requirements.
Select a reputable surety company, like suretybonds.co,  to apply for your bond with an acceptable cost.
Ensure compliance with all applicable laws to avoid financial consequences for violating bond conditions.
Understanding The South Carolina Contractor Bond and Residential Builder Bond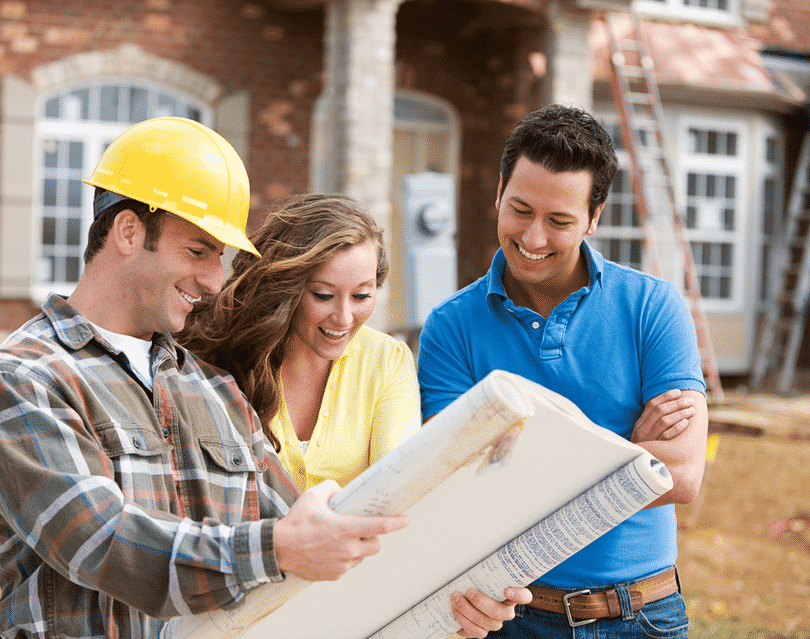 In South Carolina, various contractors must possess a contractor license bond.  This surety bond assures the contractors to abide by all laws and regulations while upholding their contractual duties towards public and state entities.  A few examples are mechanical and residential contractors and specialty or general contractors.  Likewise, there is also special consideration for building residences, which necessitates additional requirements to be fulfilled.
The cost associated with this bonding in SC depends on factors like credit score, financial history, individual premiums linked to individual bond amounts, and any obligations required at local levels concerning each city's particular needs.
$5,000 Residential Builder Bond​ – In South Carolina, licensed general contractors must acquire surety bonds, known as contractor bonds.  This bond guarantees the contractor's compliance with laws and regulations applicable in the state.  The amount needed for this purchase depends on the contractors' classification (residential or commercial) and its location.  For instance, those doing residential work based in Dillon require a $5,000 bond yearly. At the same time, Forest Acres needs only half that coverage.
$10,000 Residential Contractor Bond – Licensed mechanical contractors ( HVAC, Plumber, Electrician- Bond) in South Carolina must have a bond for $10,000.This guarantee that the contractor adheres to all relevant laws and regulations, along with varying amounts needed by classification.
General Contractor License Bonds​ – A licensed residential builder must file the bond form with the state to operate in South Carolina.  The specific bond amount and qualifications required vary depending on their classification and work location.
Group 1 – $20,000 General Contractor Bond
Group 2 – $80,000 General Contractor Bond
Group 3 – $200,000 General Contractor Bond
Group 4 – $350,000 General Contractor Bond
Group 5 – $500,000 General Contractor Bond
Mechanical Contractor Bonds – Effective May 2018, the Contractor Licensing Board will accept a South Carolina Mechanical Contractor surety bond instead of qualification by the previous minimum net worth standards. According to the Board, since the 2018-2019 license renewal cycle, applicants can now submit a surety bond instead of a financial statement for initial applications and renewals. To meet the net worth requirement for the Group Level they are applying for; the applicant can provide a surety bond that is twice the required amount.
Group 1 – $7,000 Mechanical Contractor Bond
Group 2 – $20,000 Mechanical Contractor Bond
Group 3 – $40,000 Mechanical Contractor Bond
Group 4 – $80,000 Mechanical Contractor Bond
Group 5 – $400,000 Mechanical Contractor Bond
Related South Carolina Contractor Surety Bonds:

Costs and Factors Affecting South Carolina Contractor Bonds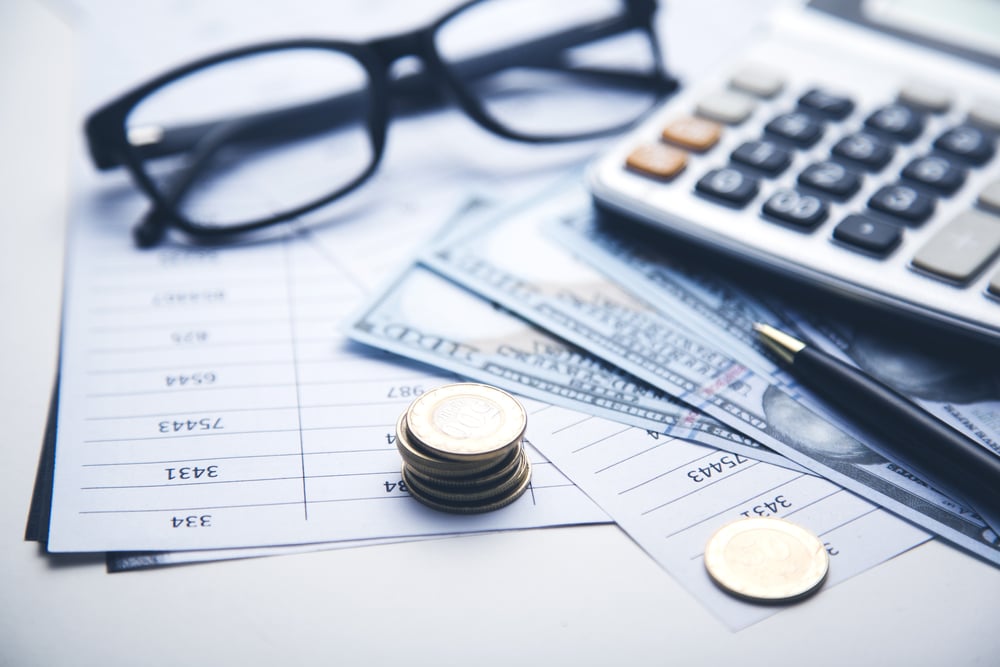 Contractors in South Carolina must pay a bond cost as part of obtaining and sustaining their license.  This fee depends on the amount of authorization bond required, credit score, and financial standing – typically between 1-3% of the overall total for contractor bonds.  Understanding all aspects of securing such bonds is essential since it can drastically affect budgeting when looking into getting that contract based on your skill set in South Carolina specifically.
The charges differ according to many factors surrounding contractor licenses, like how much they need. One's history is dealing with debts or finances.  Considering their credit rating, standard rates fall within this percentage range from what we have seen.  Considering all these points before applying could be invaluable down the line!
Contractor Bond Amounts and Premiums
The cost of contractor bonds and the premiums associated with obtaining a South Carolina contractor license will depend on the individual property owner's and the contractors' classification and location.  Higher bond amounts result in increased premium costs, ultimately increasing total expenses for licensure.
For example, suppose one seeks to obtain a single year's coverage from South Carolina as part of their bonding requirements.  In that case, they can expect an outlay fee starting at 1.3%  of said required bond amount.  Acquiring two years' protection would set them back by up to 1.75%, provided their credit score/financial history allows it.
Credit Score and Financial History
Surety bonds are essential for contractors seeking to operate in South Carolina, and the premiums available depend primarily on their credit score required net worth.  General and mechanical contractors with the insufficient net worth may have to obtain a surety bond twice the minimum requirement to indicate financial trustworthiness.  It is clear then how vital good credit is when obtaining contractor bonds in the state.
City-Specific Requirements for South Carolina Contractor Bonds
In South Carolina, general contractors must be aware of local regulations when getting their license, which may impact the type and amount of surety bond they need.  In Columbia, for example, demolition contractors must present a $5,000 bond, whereas Forest Acres requires only $2,000 from its registered contractors.
Similarly, in Charleston County—where State-required bonds apply—sureties vary between five thousand dollars and ten thousand depending on the project these professionals tackle.  Thus, researching specific city requirements is essential before attempting any contractor licensing or bonding process to avoid all potential complications without delay.
Licensing and Regulatory Bodies in South Carolina
In South Carolina, the Residential Builders Commission and State Contractor's License Board – both parts of the Department of Labor, Licensing & Regulation (LLR) – regulate contractor licensing and bonding, including those for residential specialty contractors.  All these entities must comply with regulations outlined by SC's residential code to protect consumers from unscrupulous practices.
Contractors can ensure their operations remain within legal boundaries while maintaining a good reputation in this industry if they keep informed about all relevant laws set out by such regulatory bodies.
How to Apply for a Contractor Bond or Residential Builder Bond
To simplify the process of applying for a South Carolina contractor license bond or residential builder bond, it is vital to choose an experienced surety company and fill out the application accordingly.  Here are some steps to guide you through selecting your preferred provider and completing all necessary paperwork, including reviewing their financial statement.
Firstly, when looking for a reputable surety firm in South Carolina, be aware of its credentials, such as customer testimonials or other proof-of-performance records.  Ask about any special rates they may offer depending on how large the bonding project is—this could save you money!  Once these conditions have been met, complete filling out forms related to this specific bond before submitting with documents like prior business history experience and reviewed financial statements from yourself (applicant) and the selected surety company.
Selecting a Surety Bond Company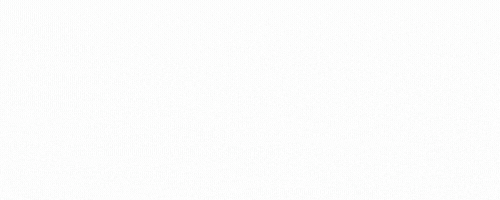 When getting a surety bond in South Carolina, it is essential to examine the company's financial health, reputation, and level of experience in providing bonds for contractors there.  Look into customer reviews and evaluations from neutral organizations to help make an educated decision.  Also, confirm that the surety business holds proper licensing with South Carolina while ensuring they can provide bonding at competitive costs, so you know that your bond complies with all regulations set forth by state law like Surety Bonds. co.
SuretyBonds.co is a prominent provider of surety bonds in the United States.  We provide various bonds, including bid, performance, payment, license, and permit.  Our services cater to businesses of all scales, from small contractors to large corporations.
Our surety bonds are backed by the financial stability of Palmetto Surety Corporation, which has been operating for over 20 years.  We are dedicated to delivering outstanding customer service and offer multiple options to get started, including online quotes, live chat, and phone support.
We offer assistance in obtaining surety bonds to simplify the process for you.  Our team will assist you in determining your requirements and selecting the appropriate bond for your business, utilizing our complimentary consultation services.
Our team can assist you in finding the appropriate surety bond if you can't find it in the surety bond search for your specific requirements.  Contact us today to begin the process, or call (866) 372-0827
Completing the Contractor Bond Application
The Residential Home Builders License Application must be submitted to apply for a bond in South Carolina.  The $100 full application and processing fees are also due and payable via certified check or money order addressed to SCRBC.  Requirements include uploading the required bond or continuation certificate onto the Department of Labor, Licensing and Regulation website, where its value should amount to at least $15000 minimum.
You can submit your application and pay online for the bonds when all these criteria are fulfilled.  The application process is streamlined and straightforward, and you should be able to print out your new signed and sealed South Carolina Contractor License Bond in about 5 minutes from the start of your application.
Claims and Consequences of Violating Contractor Bond Conditions

When a bonded contractor breaches the terms of their security bond, claims can be submitted against it.  The surety backing the bond will assess if those complaints are valid and offer restitution up to the maximum limit of that said contract.  Contractors need to bear in mind that they must then reimburse any monies which the guarantor provided – this could amount to all charges stated on their agreement and thus put them under severe monetary strain.  Emphasizing why adhering to every term is so crucial for them.
Helpful Resources and Links for South Carolina Contractors
The South Carolina Department of Labor, Licensing and Regulation website is an invaluable resource for information on contractor licensing in the state.  It provides users with details about what is required to become licensed, including paying fees and how one can check to determine if a contractor holds a license.
Other significant sources helpful when dealing with contracting regulations in South Carolina include the South Carolina Contractors Licensing Board.  As well as two associations – the Home Builders Association of SC and The Builders Association, all offering support regarding navigating through licensure needs or bonding processes within this region.
Summary
It is critical for anyone who works in the construction industry of South Carolina to have a complete understanding of contractor and residential builder bonds.  Every detail, such as bond types, fees associated with them, and variables influencing premiums, needs to be taken into account if one wishes their business to stay compliant within this state.  One must take heed of rules provided by both the Residential Builders Commission and State Contractor's License Board to guarantee customers are always safe while safeguarding an individual's reputation.  Knowing these policies ahead can give you total confidence while navigating through this complex scenario, so best wishes towards making it happen!
Frequently Asked Questions
What is the bond for a residential builder license in SC?
In South Carolina, licensed Residential Builders must obtain a surety bond of $15,000.  Licensed Residential Specialty Contractors, such as those specializing in HVAC, plumbing, or electricians, need to acquire a respective surety bond of $10,000.  In contrast, all other specialty contractors require the posting of an amount equal to $5,000 for this type of license.
What is the surety bond for a general contractor in South Carolina?
Surety bonds are mandatory for South Carolina general contractors, including a $15,000 bond requirement for Residential Builders/Certification of Authorization and another separate one worth $10,000 for Licensed Residential Specialty Contractors (HVACs).  Plumbers or electricians).  Those specializing as contractors must ensure they comply with these regulations by the Code of Laws to provide quality services within this state.
What is a residential specialty contractor in South Carolina?
A licensed residential specialty contractor in South Carolina is a business entity with the necessary license to carry out technical work such as plumbing, HVAC, and electrical services.  As outlined by 40-59-20 of the Code of Laws for this state, these contractors must receive appropriate authorization before providing their professional expertise.
What are the different types of contractor bonds required in South Carolina?
In South Carolina, contractors must obtain four types of bonds – general contractor, mechanical, residential builder, and specialty- to comply with the state regulations and applicable rules.  All these are essential for any professionals working as a contractor in this area.
How are contractor bond amounts and premiums determined?
The bond amounts, and premiums contractors must pay depend on the classification of their services, the type of bond they need, and their location.  The higher the risk associated with a project or service will result in increased costs for bonding.